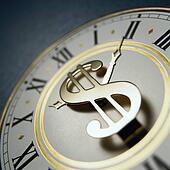 Our team is focused and fueled by feedback. I've been posting testimonials and this office design was especially gratifying. We always tell our clients that we operate on schedule and come in under budget - but let's have a client do the talking for us:
"This is to advise that we have recently utilized the services of American & International Designs, Inc. for a major redesign of 4300 square feet of office. This project involved space planning, color, art, finishings, furniture and accessory selection.
The firm also provided assistance in full job coordination.
I was most pleased with the results of the project and laud American & International Designs for it's ability to ensure that the project was completed on time and within budget.
Additionally, the staff was most accessible and exceedingly prompt in responding to all of our inquiries."
That's how we do it. On time. Within budget. Done.